Role: Art Direction/Design
The Denver Toyota dealerships wanted to do something different for Black Friday. We pitched them the concept of Toyota vehicles as a super group that saves consumers from "Phoney Baloney" deals. I had chance to Art Direct and design all aspects of this campaign for a Toyota Go Squad. The campaign included broadcast, radio, digital (rich media, standard and social) as well as POS print collateral.
Digital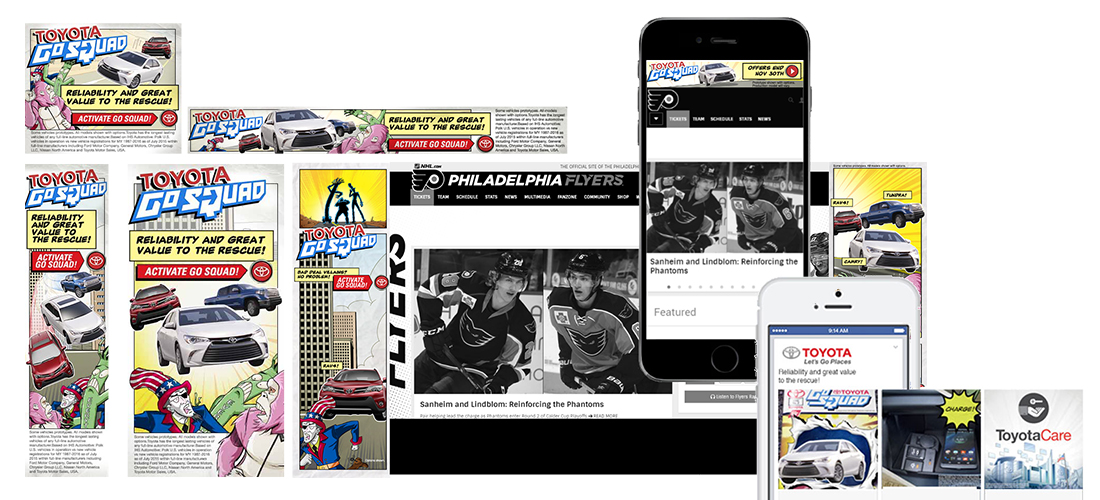 Buyatoyota.com
Dealership banners, vehicle stickers, and various POS assets.